Renovations to Mother of Good Council
4288 Lake Avenue, Blasdell, N.Y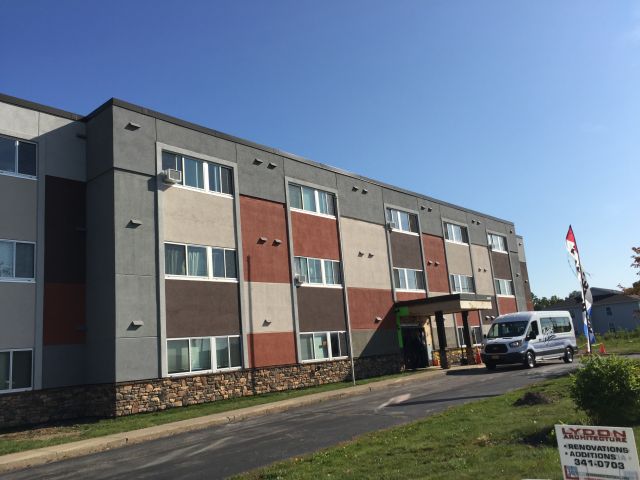 Lydon Architecture provided architectural services, for the renovation and facade Improvement of Our Mother of Good Counsel Apartments in Blasdell, New York.
Our Mother of Good Counsel Apartments is a 3-Story existing senior living facility which was built in 1987. The project involved the renovation and improvement of the front facade, while still maintaining essential utilities and the protection of the existing occupants for the 39 units.
The work consisted of demolition, windows replacement with new energy efficient windows and insulation, and façade enhancement.
In addition to this, Lydon Architecture renovated the main entrance and canopy with a new cladding and door replacement.